In this blog article I will give a short introduction to Estonia and why it's the hub for up and coming startups. I will also discuss some flagship startups in the logistics field and give a hint to all of those struggling to find a way to found a startup. In the next article, I will give an overview and some highlights of the Latitude59 tech conference and the most engaging keynotes and discussions. The last article in this series will feature some startups and their founders who were at Latitude59: Luke Seelenbinder from Stadia Maps, Kunehito Nakahara from Souco, Merit Valdsalu from StandByMate and Juan Borras from Outvio.
---
Monetized skills and big bucks in Estonia
On the 24th – 25th of May, I visited my hometown Tallinn to take a glance at Estonia's startup scene at its flagship startup and tech conference Latitude59 at Kultuurikatel aka Tallinn Creative Hub. The two days consisted of intense discussions and talks about digital security, AI, foundership, building 21st century companies and of course the mandatory tech conference pitch round.
Various startups had set up their booths to introduce newest digital and technological solutions such as augmented reality software development by Operose, service platform for seafarers by StandByMate and worldwide shipping without couriers by Outvio to highlight a few, the world's fastest folding electric vehicle Stigo had their little bikes buzzing around the venue. No international conference in Estonia is possible without a display booth for the e-residency program and its advantages for internationals looking to found in Estonia. So what makes Estonia so interesting for founders and what gives edge to the tiny post-soviet country that made headlines in the tech and digital scene of the millenium?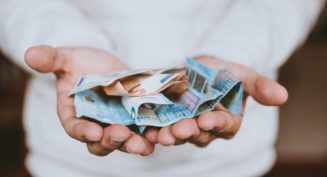 Estonia, e-Estonia and the startup ecosystem
Estonia is a small country in Northern Europe, and it is mostly known for the Singing Festival, the large percentage of population who do not define as religious, digital services such as Skype and TransferWise, free public transportation, and genius technical and digital solutions for banking, taxes, voting, e-commerce, education and anything else you can think of, that makes you stand in a queue in Germany for at least a good half of your morning. Its citizens take pride in the velocity of business and bureaucracy in the 1.3 Million recently announced Scandinavian country on the coast of the Baltic sea.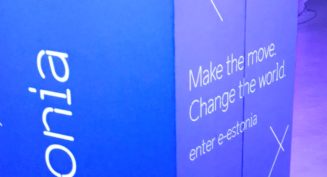 The 0% income tax on retained or reinvested profits and innovative e-services makes Estonia especially attractive for startups.
95% of taxes can be declared online, with an average of 3 min per personal tax declaration. The registration and founding of a business in Estonia is simplified through the e-citizenship. Estonia ranks third in Europe with the highest number of startups per capita, on average 5 startups per 100k people. Startup trends are location services, engineering, electronics and hardware. If you are worried about competition, you should be, because there are some genius startups coming your way.
The 3 Enablers of Estonian success
If you got interested in getting something started in Estonia, head over here to learn some facts before moving to the unicorn land that sang its way to freedom in the late 80s. As a digital unicorn, standing out amongst the other Baltic states Latvia and Lithuania as the Baltic Tiger as the richest and best developed country amongst the three Baltic States. Before WW2, Estonia was developing in the same direction as was Finland and other Scandinavian countries, however due to the Soviet oppression, the development was put on hold. Hence the burning desire to catch up to its Scandinavian brothers and sisters, Estonia really hit the gas pedal in the early nineties and early 2000s and became a relevant player in the IT startup scene in Europe, having 3 enablers according Marlon Dumas, an engineering professor at the University of Tartu: being a small and therefore agile country, thinking internationally from the very core, and finding very simple solutions at small and micro companies to difficult problems and scaling the results.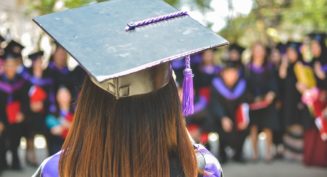 As the startup field and development is overseeable, it is no wonder that Estonians also dedicate a considerable time developing and challenging digital security and democracy. The digital safety lab at the Tallinn University School of Digital Technologies mainly focuses on secure human behaviour in the modern digital world (e-safety) rather than technological risks (cyber security). It was only logical but also proper for e-Estonia's flagship startup and tech conference Latitude59 to start off with an opening discussion about tech, democracy and the future. More about that in our next article.
---
Fields of gold and startup superheroes
Estonians call startups idufirma which translates to sprout company. And it makes sense – plant a seed in manure and it will sprout some serious goods. And Estonians are benefiting. According to a survey by Startup Estonia in 2017, around 4,300 people in Estonia were working in startups and Estonia is home to around 500 startups. These numbers alone are not particularly interesting. Let's put it into perspective: around 270 Million Euros were invested in 2017 alone into those startups! It is clear at which level these startups are operating at. Moving money, verifying online identity and transportation of people at low cost are the two key business ideas from Estonia that really get the start up scene buzzing. The startup superhero TransferWise, offering currency logistics without the involvement of banks and currency exchange booths at fair prices, is the flagship startup when it comes to moving funds between currencies. It is not surprising that Estonians are responsible for this, as coming from such a small country, it is not only logical but necessary to function in international territories and currencies, and obviously not pay any fees. Let's call it the Estonian way.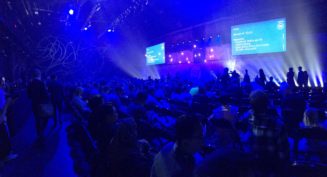 If something is free, make some money off of it
Of course cyber security at your digital identity level is of highest importance for Estonians, and the startup scene again provides. The crazy success story here is Veriff. They call themselves the new standard in identity verification and provide a service that can verify drivers licenses, passports and other forms of identification. The young founder Kaarel Kotkas phrased his idea very simply: it is very difficult to tell the difference between a fake and the real thing these days, and it is up to Veriff to make that task simple for businesses. At its core, Veriff fixes things that don't work.
The other absolute Estonian favorite startup is Taxify, which has simplified the logistics of people. If you can drive and use a digital map, you qualify to become a Taxify driver. Cutting out the middle man, the taxi companies, Taxify provides avocation for drivers and a reliable service for customers. Even with free transportation in Tallinn for all registered citizens, it is not worth waiting for the free bus for 25 min if you could have a car there in 5 for a few Euros. Taxify disrupts the Tallinn public transportation service by following the simple rule of time-is-money. People don't have the time for free slow transportation.
Estonians have thought of all the excuses
If you are still not convinced about the awesomeness that is Estonia, and think "I could never do that", well you are out of excuses. You can get an Estonian Startup Visa if you are a non-EU startup founder and wish to be a part of the tigerland unicornia. To qualify for the Estonian Startup Visa, your business should be defined by an innovative and repeatable business model with great global growth potential, which contributes significantly to the development of the business environment in Estonia.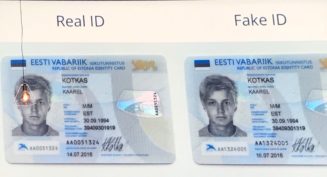 Too much too soon? Want a helping hand and a guiding light? Contact us at Beam! We have an Estonian in the team, she'll blow some unicorn glitter on you, you'll be fine.
About the author
Kristi Ruusna is the People Operations Manager at Beam. She grew up and got her higher education in the field of Theatre Studies in Estonia. After moving to Berlin, she changed fields and started her career in People Operations.