Nitin Vyas
Managing Director & CEO, BEUMER India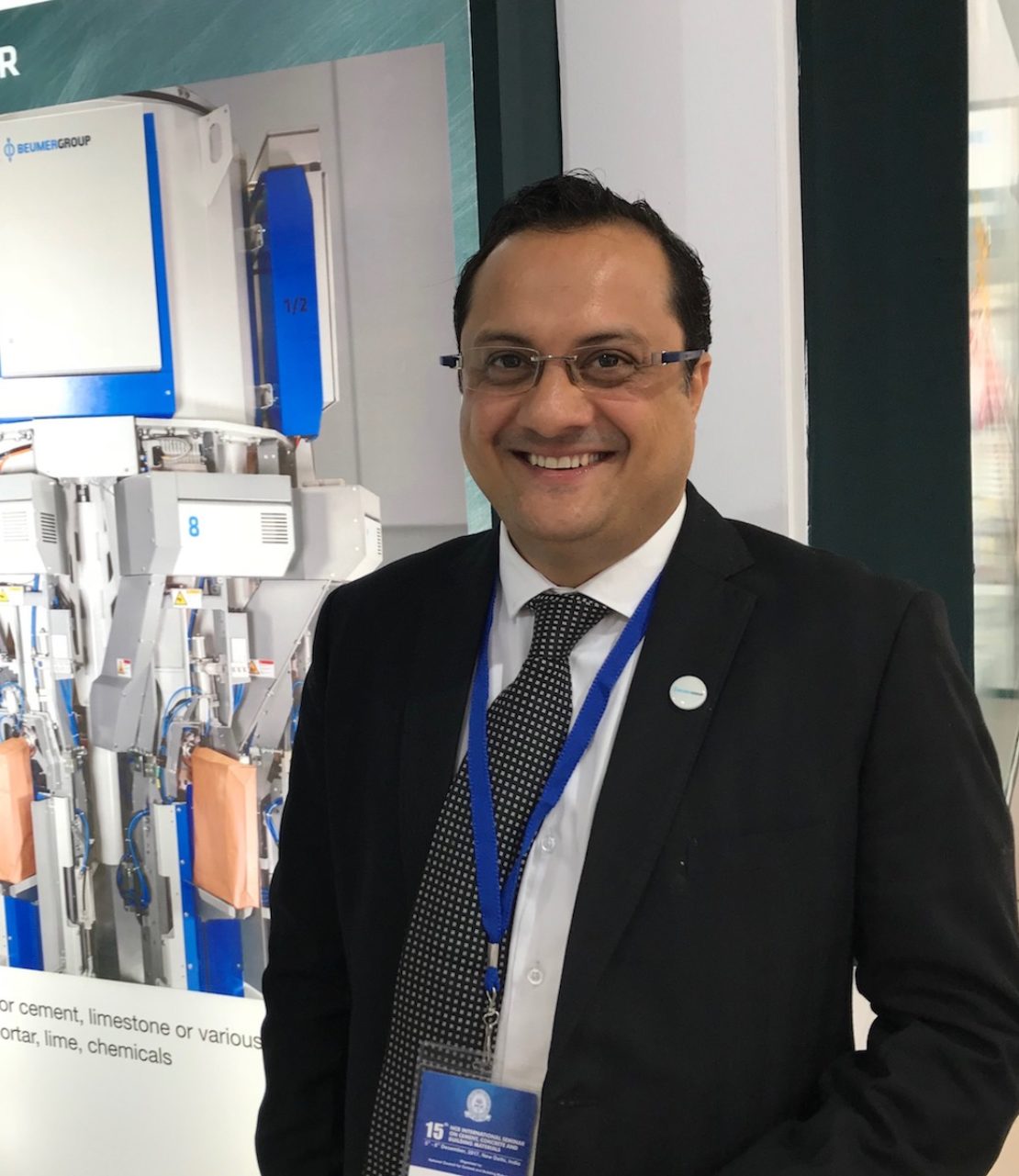 For the last 8 years (2010 till date), I am working in the leadership position of BEUMER Group's India subsidiaries. During the last 8 years, have been able to get BEUMER India diversify from single product and single Industry (Cement) to all the active business segments of BEUMER Group globally both in Bulk as well as Discrete material handling with market leadership position in Airports, Logistics and Cement Packing Plant business. Have been pioneer in introducing India's first high speed loop sortation systems in 2007-08 for Airport's Baggage Handling System with involvement in implementing all the loop sorters in Indian market since then and in 2016 was instrumental in first loop sorter in India for Organized Retail's Distribution Center.
Besides, I have been instrumental in launching successfully many new products, technologies and systems in Indian Cement Industry for improving efficiency in production automation, like automatic Truck Loading Machines; automatic bag placers for HDPE bags; long distance Curved Belt Conveyors for Lime Stone etc. Lastly in last few years, have been able to sustainably develope offshore engineering tasks for captive engineering works of BEUMER Group from India, delivering engineering tasks to US, Europe, Middle East and to South East Asia.
From 2008 to 2010, I was working in Siemens India on secondment from Siemens Singapore for setting up Siemens Airports & Logistics business in India. Developed complete Siemens India's Airport & Logistics business unit from scratch both organization as well as business and brought it to number one position in India. Conceptualized & implemented India 's first and only remote / City baggage Check in system with automated in-train container handling system.
From 2000 to 2008, I worked with Siemens Singapore at various positions for various businesses. Between 2004 and 2007, worked in Siemens Airports & Logistics Asia Pacific Centre of Competence in Singapore as Concept, Costing & Proposal engineer for the 1st year and then as regional sales manager, during this period developed business in fresh new territories. Between 2000 and 2004 worked with Automation and Drives group of Siemens Singapore as controls engineer and as automation consultant. Worked as a lead controls engineer for one of the Asia's first multi network hot-standby controls system for Semiconductor production plant, later part as automation consultant developed one of the world's first Gigabit (1GBPS) multi-layer (4) controls system architecture for one of the world's biggest water treatment and reclamation plant (Changi CWRP).
From 1998 to 2000, Worked as a controls service; commissioning & development engineer in India serving varied industries from FMCG to F&B; from Automotive to Machine Tool; from textile to tyre.
Academically, I completed a Bachelor's engineering in Instrumentation & Electronics at Bangalore University and Masters degree in Business Administration at the University of Hull.